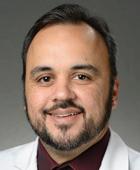 Dr. Luis Sandoval, Psychiatrist on the Healing and Deliverance Ministry in the Diocese of Orange, offers weekly insight into issues of mental health, the discernment of spirits and healing for mind, soul, and body.  He is the host of The Dr. Luis Sandoval Show which broadcasts live every Thursday from 12:00 p.m. – 1:00 p.m. PT.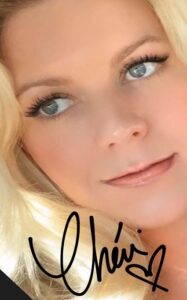 Chéri Ballinger got her start in film while being discovered as a young girl and placed in the iconic 1998 remake of the Walt Disney classic "The Parent Trap". She has worked in film steadily ever since. 
With her passion for her second chance at life after suffering from a severe TBI that stopped everything and resulted in years of recovery, she is now back to work in the industry as a film producer. Chéri is also heavily focused on her international philanthropy efforts as well as being on the forefront of revolutionary medical technology. Not one to stifle her entrepreneurial spirit, she is at the helm of several conscious business startups to keep an eye out for (stay tuned!)…
A coveted international speaker, she is the official US Ambassador for the Women's Brain Project based in Switzerland. 
Chéri has vowed to use her background and personal comeback story to bring people hope and to inspire positive change through business and the beautiful medium of film. She is one of the executive producers on the recently released feature film "Roe v Wade" starring Jon Voight, which has enjoyed tremendous press and critical acclaim. 
She is currently working on several upcoming high profile productions with the desire to have her name and talent associated with films that reflect her passion for life and storytelling.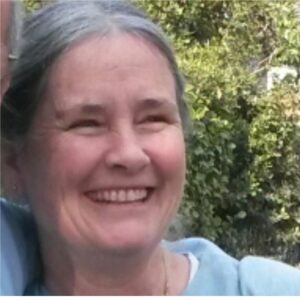 Mary Dannielle Barber holds a Masters degree in Theology and conducts at least three Bible Studies every week. Joined by Terry, her husband of over 30 years, the Barbers open up the Scriptures to help deepen our Faith and bring souls closer to Jesus Christ and his Bride, the Holy Catholic Church on their weekly Friday podcast, Bible with the Barbers.
381 W. Center Street, Covina CA 91723
When you register to attend in-person, your access to the conference recordings will never expire!

You may listen any time you want! God love you!
You can watch LIVE on Facebook for FREE on Saturday, August 7, 2021 beginning at 9:00 a.m. without registering. Your donation of $35 gives you unlimited access to all the audio and video recordings from this conference once we upload the edited files to the Catholic Resource Center website!
8:00 a.m. | Check-in Open
9:00 a.m. – 10:00 a.m. | Dr. Luis Sandoval

10:00 a.m. – 10:45 a.m. | Mary Dannielle Barber

11:00 a.m. – 11:45 a.m. | Dr. Luis Sandoval

How Do We Teach Our Children About Sex
11:45 a.m. – 1:00 p.m. | Lunch
1:00 p.m. – 1:45 p.m. | Cheri Ballanger

Bringing Class to Hollywood
2:00 p.m. – 2:45 p.m. | Dr. Luis Sandoval

The Final Battle Against the Family
3:00 p.m. – 4:00 p.m. |  Q&A w/ Dr. Sandoval

4:00 p.m. – 5:00 p.m. | Holy Hour
5:00 p.m. | Vigil Mass – Ordinariate of the Chair of Saint Peter

LIVESTREAM ONLY IS FREE (no unlimited access)
You can watch live on Facebook for free while we livesteam the conference.  If you want unlimited access to the audio and video recordings, please click below.